Hello and thank you for visiting my portfolio.
I was born and raised in Rome Italy, though I have been calling Israel home for many years now.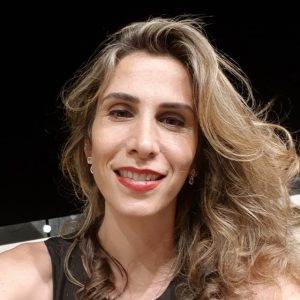 At the age of 18 I migrated to Israel and attended BA and MA in Theatre Arts at Tel-Aviv University, scenography being my primary subject. After graduation I was lucky enough to become assistant to some of Israel's greatest theatre set designers and before long I found myself working in the field, designing sets for Israel's main theaters.
As a Set Designer I absolutely love my work and everything that comes with it. I appreciate the people I meet, the long hours I spent building scale models, the days in the rehearsal room watching the actors mold and polish their roles and the creative process involved in the realization of a set, sketch by sketch, stone by stone. I am thrilled each time I finally see my creation realized in live size and even more when actors, lights, music and sets blend together in that unique language that is theatre. I love the fact that my work involves other people and I am gratified with each creation that finds its way to the stage.
I deeply believe that set design is not a one man show. On the contrary, it is an art that only flourishes in a rich and deep dialog with the director, the costumes and light designers, the production manager and the actors. Good theater can only exist when all the ingredients superbly blend together, therefore communication is always key to achieving good theatre. When my set is brought to life by the actors, I am fulfilled with the insight that this wonder can only happen through an orchestrated team effort of everyone involved. I truly feel it is a communal result and that by myself the results would have been different.
I am always open for collaborations. Feel free to contact me at.